Email to SIR IAN DUNCAN BURNETT:
From: Farid El Diwany [email protected]
Sent: Sunday, 19 March 2023, 20:52
To: [email protected] [email protected]
Subject: Essex Police matter: Judicial Islamophobia and cover up/smear campaign by Ben Yallop, Alice Gilbert (Rose) & Michele Souris
FOR THE ATTENTION OF LCJ SIR IAN BURNETT
Dear Sir Ian,
Attached are the following:
1. LCJ1 being a scanned copy of my letter to you dated 10 October 2019 to your former home Witham address, with envelope, returned to me marked 'addressee gone away'.
You will see Lord Pickles my former M.P is on my side in requiring a change in the Judicial Conduct Rules to prevent a repeat of judicial Islamophobia by a judge in Sharp J in 2011 failing to condemn the vilest sexualised Islamophobic abuse initiated by a High Court litigant. Even recently up to 2023 Popplewell LJ has three times refused, like Sharp J in 2011, when asked, to condemn me being told to: 'Go f*** Allah, the Camel'; told that the prophet Muhammad is 'a confused paedophile'; told that my semen is only fit for a pig; told 'Going to f*** your mother, she likes white man'; asked whether I lick the a***holes of pigs clean' before eating them. For the JCIO in 2011 to rule that a failure by Sharp J to condemn these comments and others read out to her in Court on 16 March 2011 was not misconduct but unimpeachable 'case management' ... is sick beyond words. A decade later a refusal by Popplewell LJ, to condemn these same comments is STILL seen as unimpeachable 'case management'. This is racist Islamophobic bigotry. There is institutional racism in the judiciary, as the Manchester University Report of November 2022 declares, and your staff are still covering it up by refusing to pass my 20 or so letters on to you. I sent a recorded delivery letter last week AGAIN to your office.
2. Subsequent correspondence in LCJ2 including my letter to you at the RCJ dated 11 October 2019 and a letter from the Chief Constable of Essex Police in December 2019 telling me to contact you directly regarding a meeting ... to discuss the matter of judicial Islamophobia masquerading as judicial 'case management' and the attempt by Alice Gilbert (now Rose) in your office to cover up and pervert the course of justice when making a hoax 999 call to the Met Police on 25 October 2019 with the preposterous, fabricated allegation saying that her informant told her that I called in that day threatening to commit suicide. Utter rubbish! A lie. The Essex Police visited me on 25 October 2019 to ask if I still intended to take my life. I told them it was a fabricated allegation. Who is this informant? DI Jones of the Met Police has marked Alice Gilbert down as guilty of contravening the Malicious Communications Act for her hoax 999 call.
3. Recording with Michele Souris on 13.01.20 when she puts the phone down on me. Deplorable behaviour.
PLEASE NOTE that this was followed by perjured Witness Statements submitted by Ben Yallop to the Colchester Police in 2021 saying he'd been told by an informant that I was seen outside the home of Lady Justice Sharp AND seen outside your home too, which resulted in no small part in my arrest and overnight detention by the Essex Police on 1 September 2021. Ben Yallop should have asked searching questions of his informant: dates, times, identification evidence. His informant is a liar: I have not been within a million miles of your home or LJ Sharp's home, as well the Essex Police know. Ben Yallop, a senior civil servant, is conspiring to pervert the course of justice along with his colleagues Alice Gilbert and Michele Souris and these informants.
I insist on a meeting forthwith, with my solicitor present. The Met Police are welcome to attend. So are the Daily Mail: they exposed the Yorkshire County Cricket Club scandal re Muslim cricketer Azim Rafik. They will hopefully expose the deceivers and cheats in your office too! Case Management, my foot!!
Please acknowledge receipt.
Yours sincerely,
Farid El Diwany
(Retired Lincoln's Inn Solicitor)
LCJ1: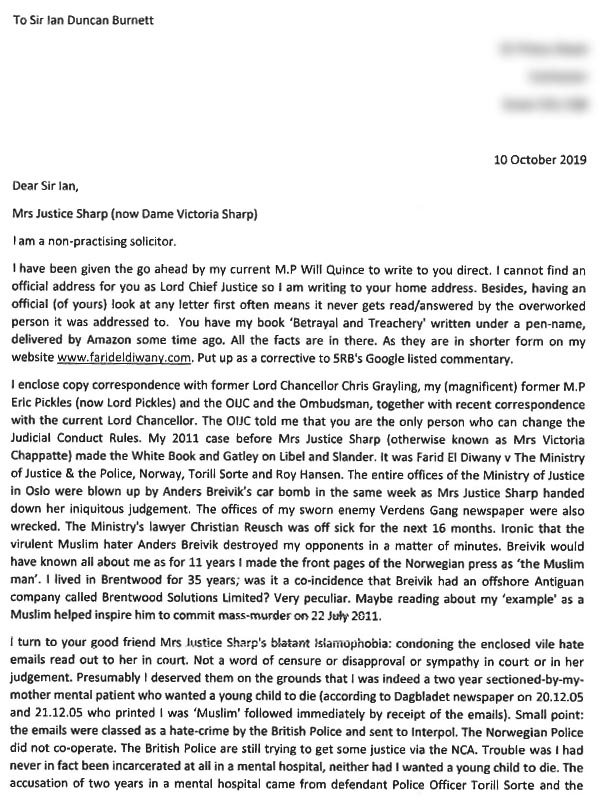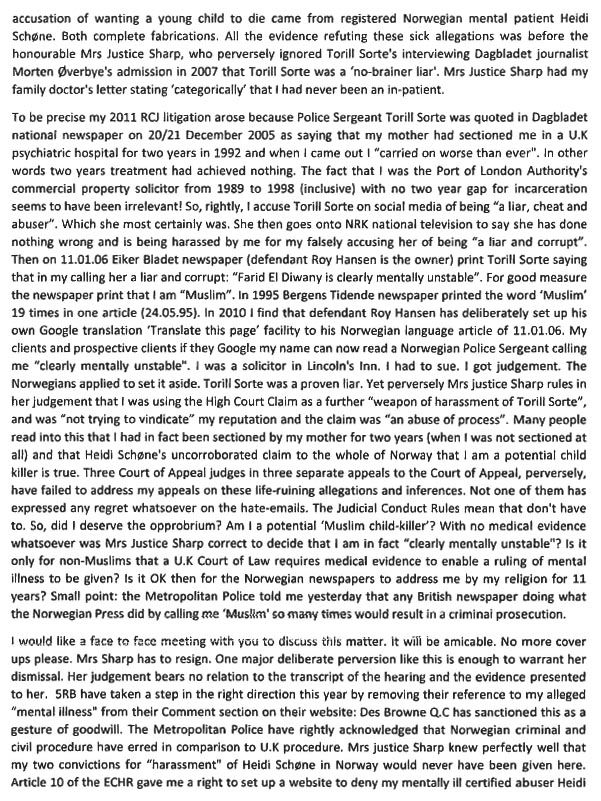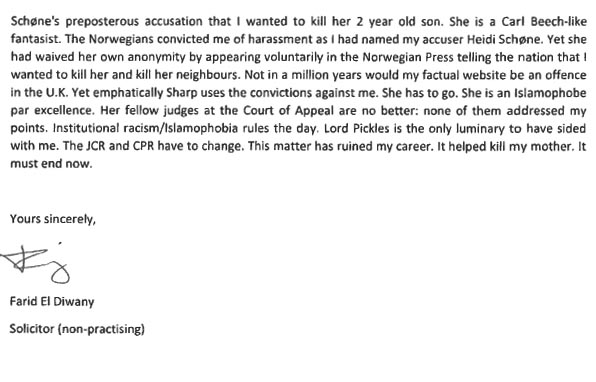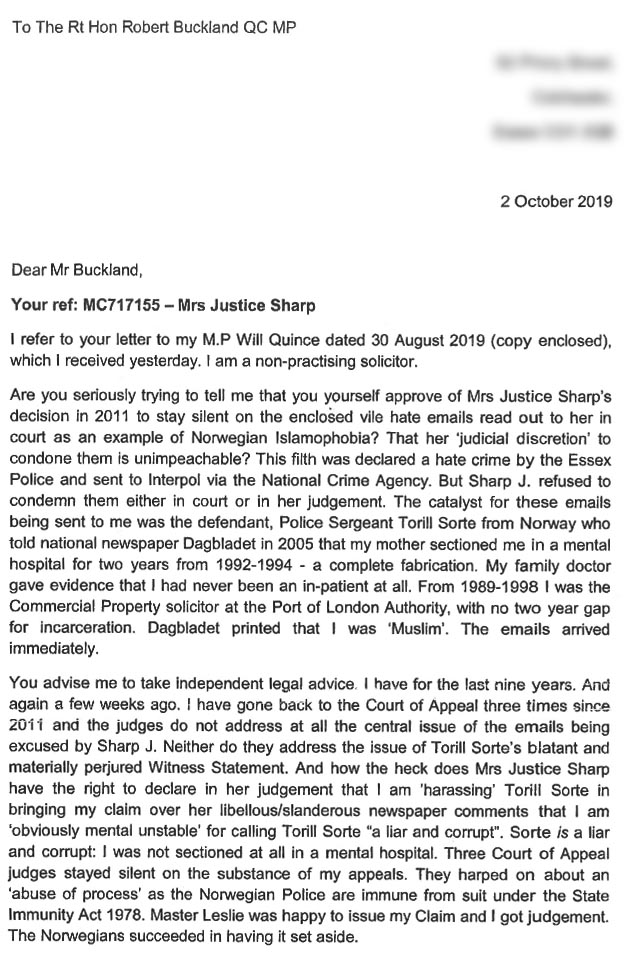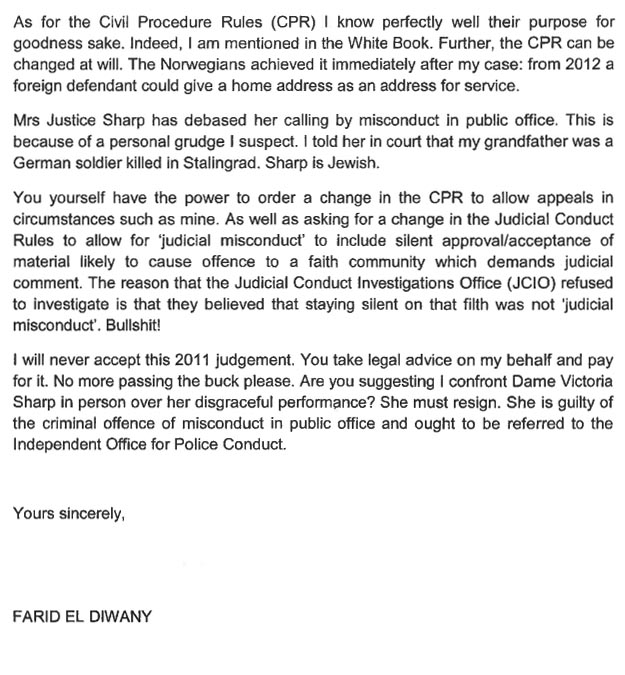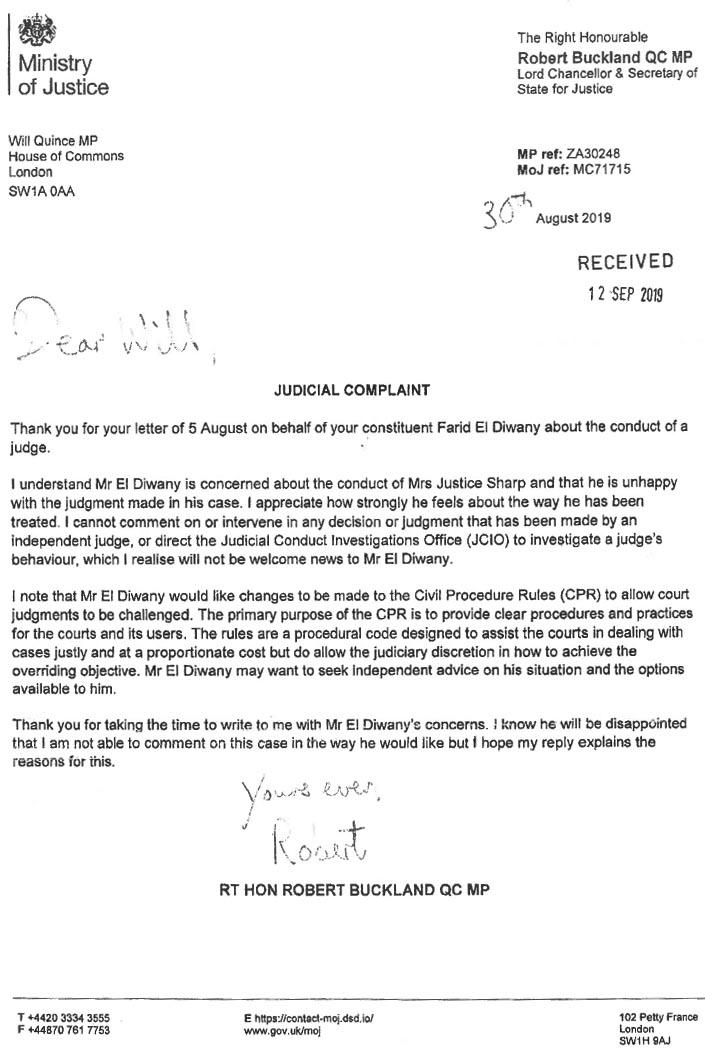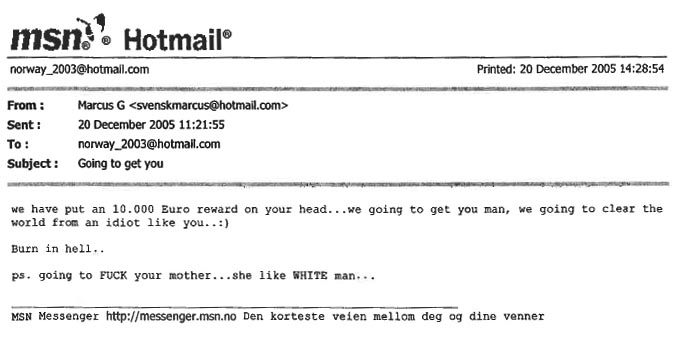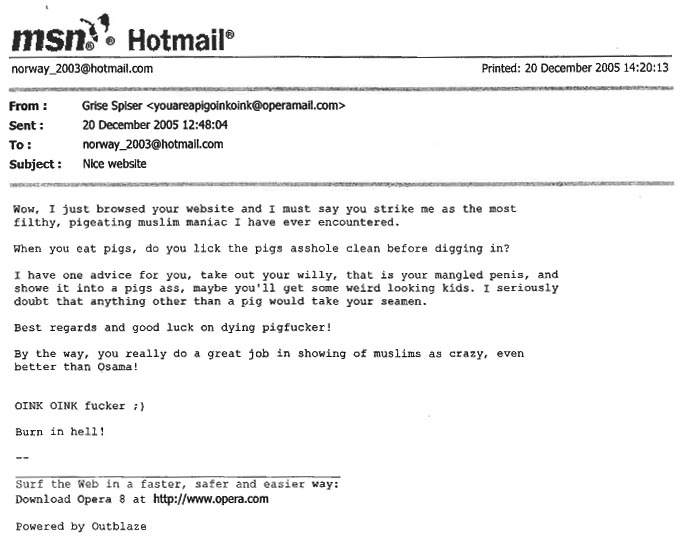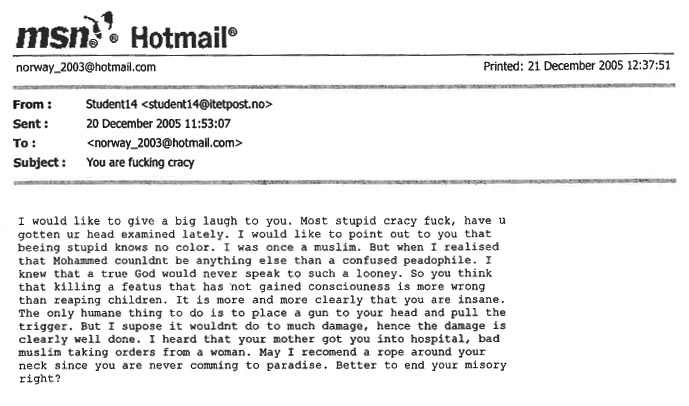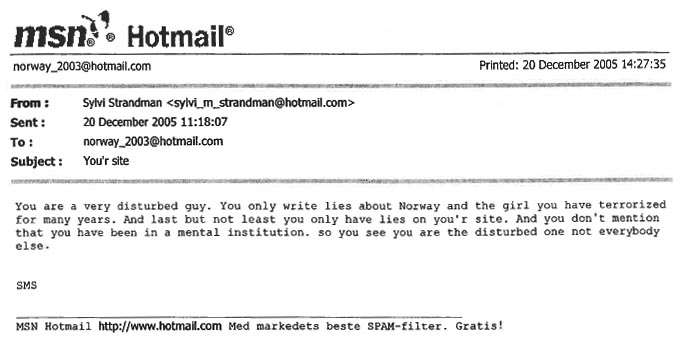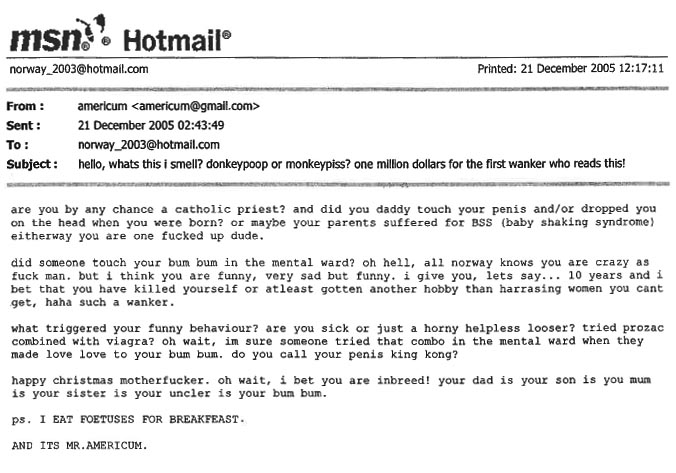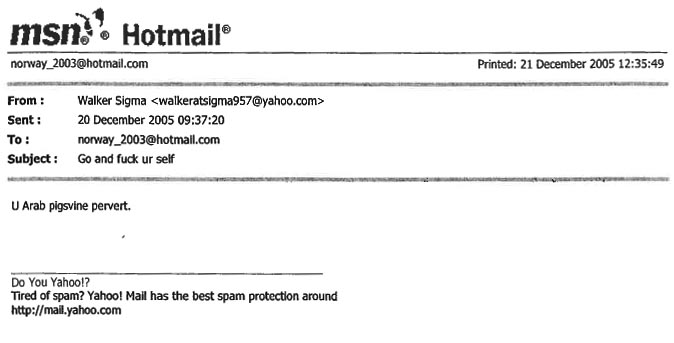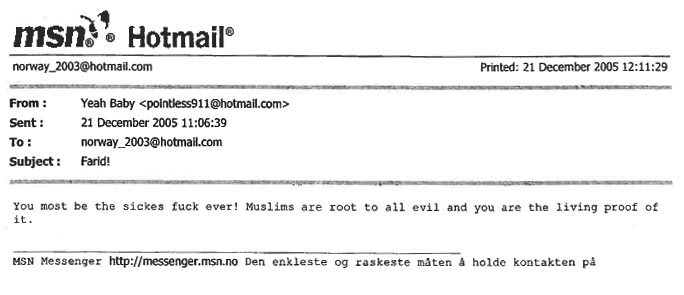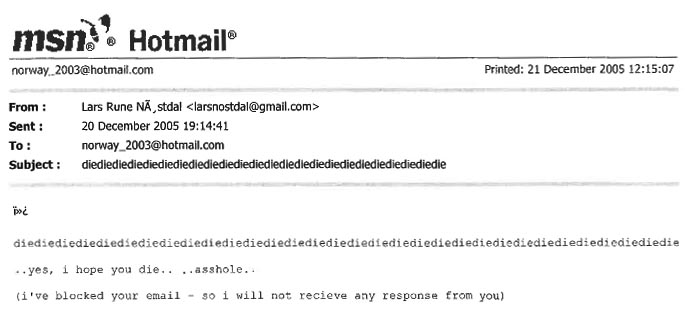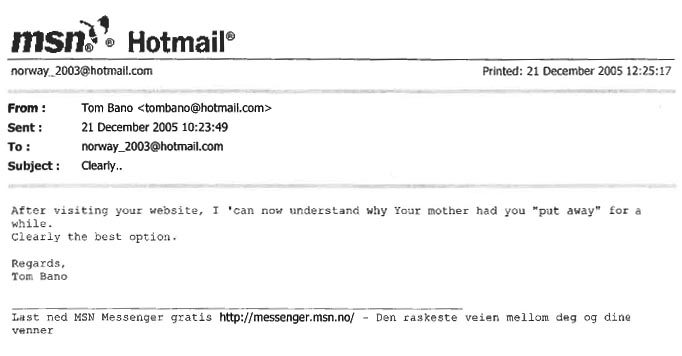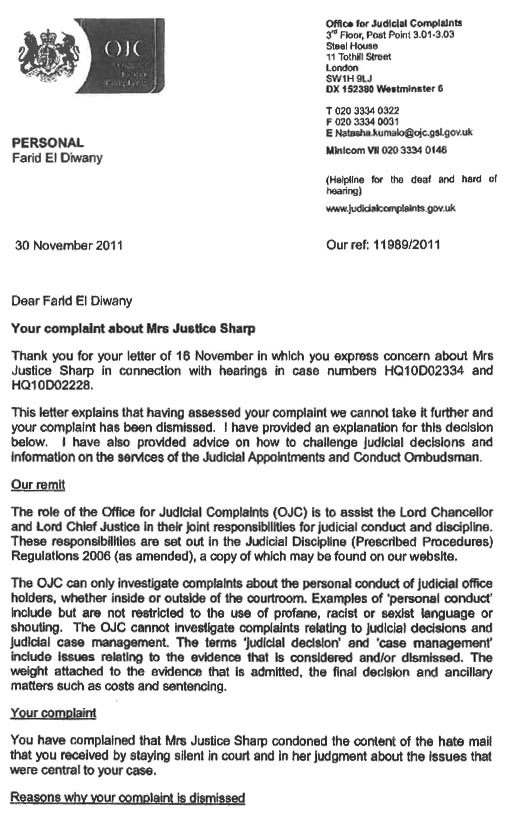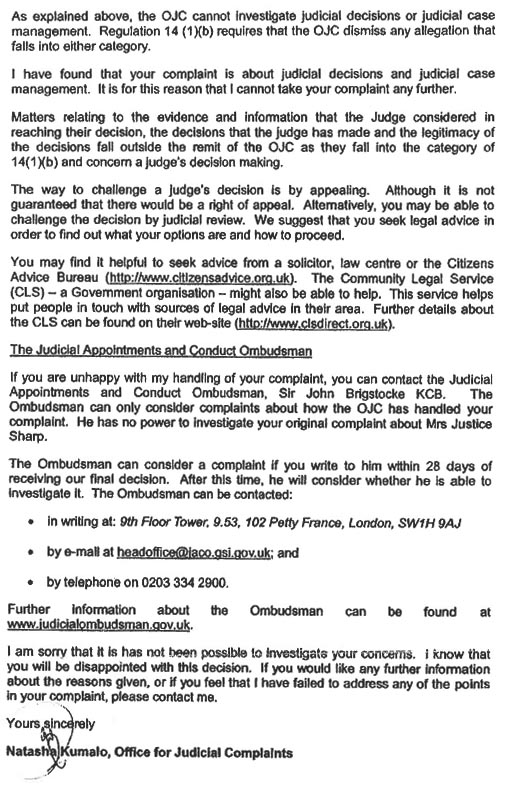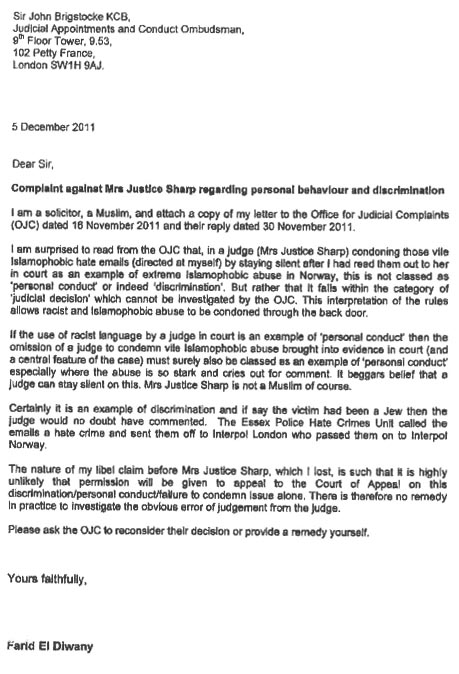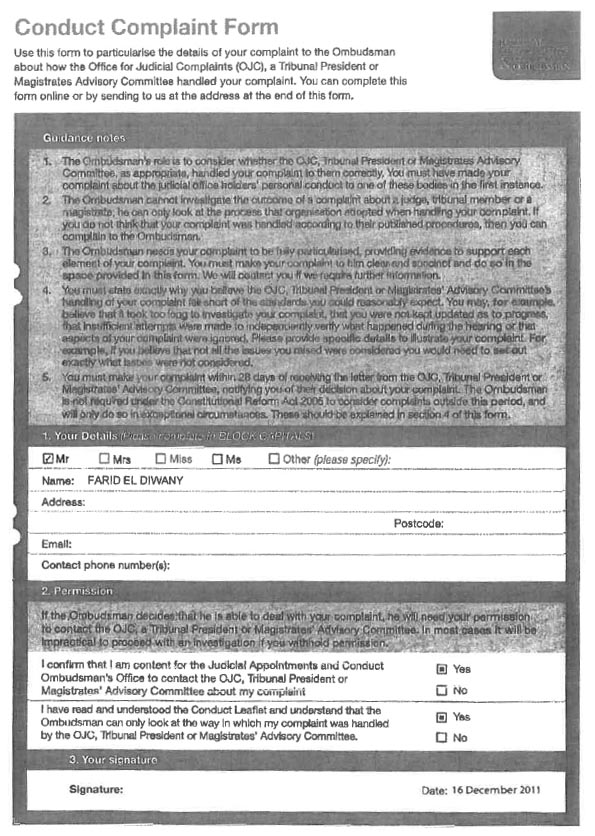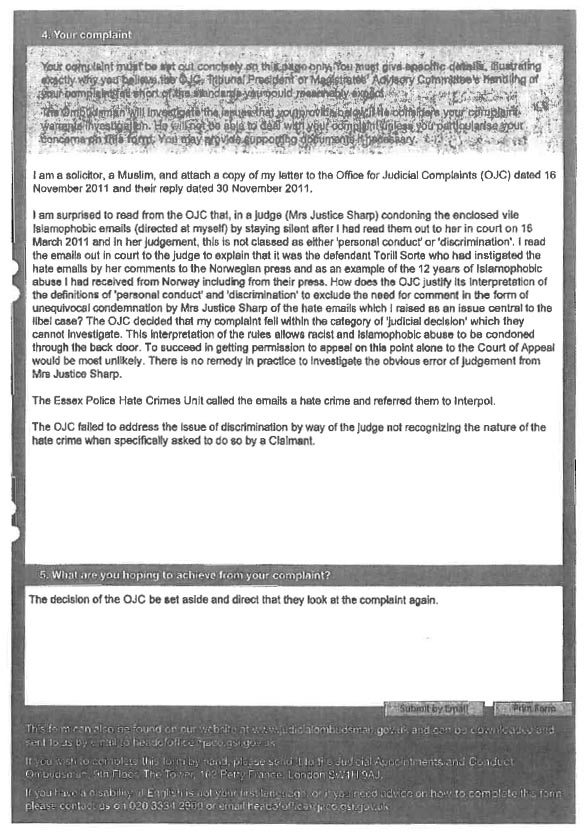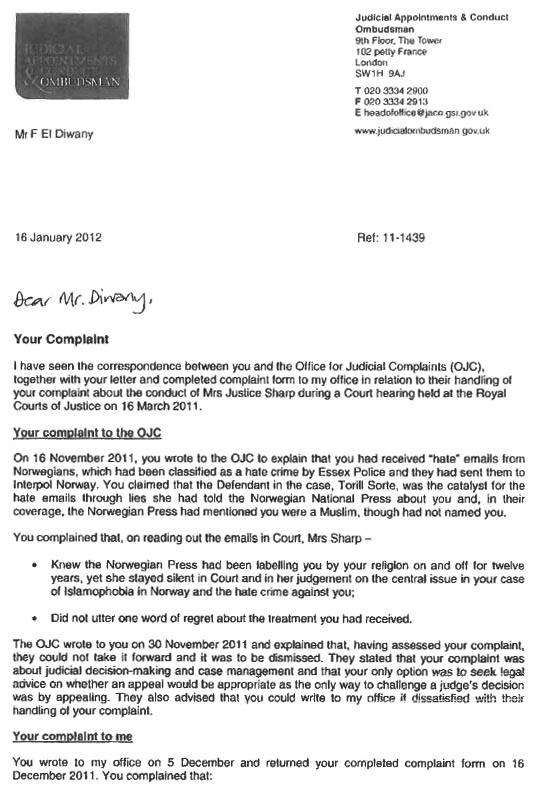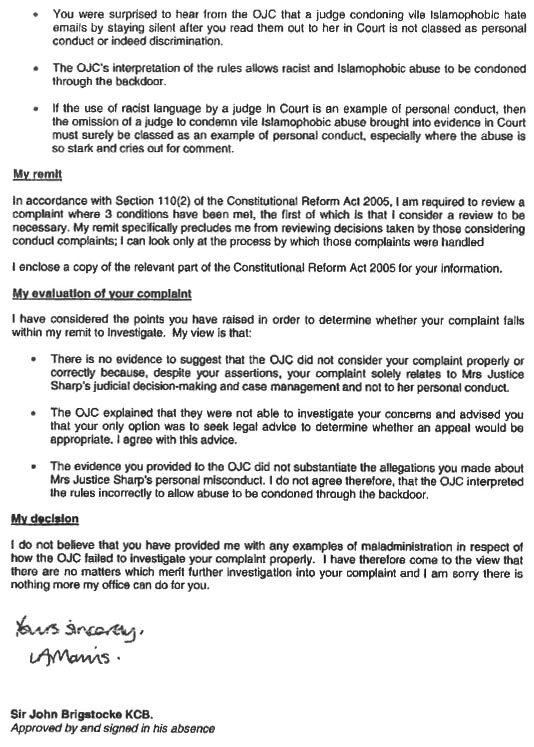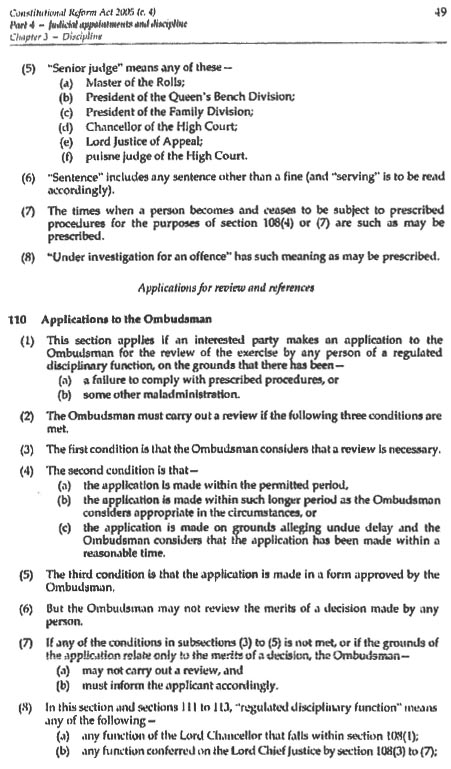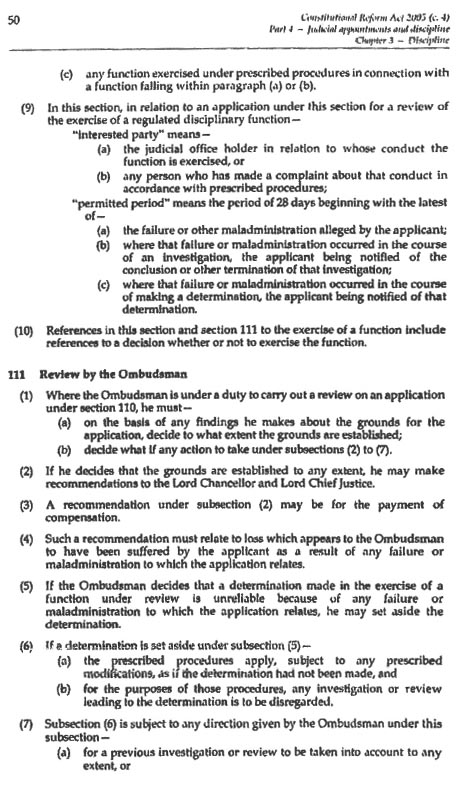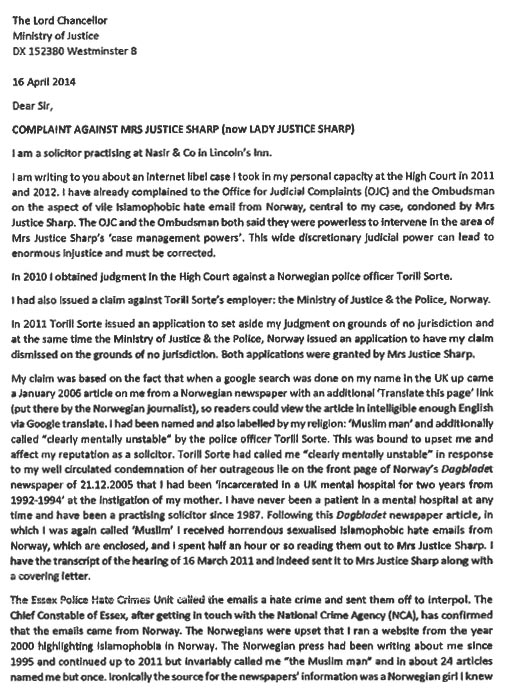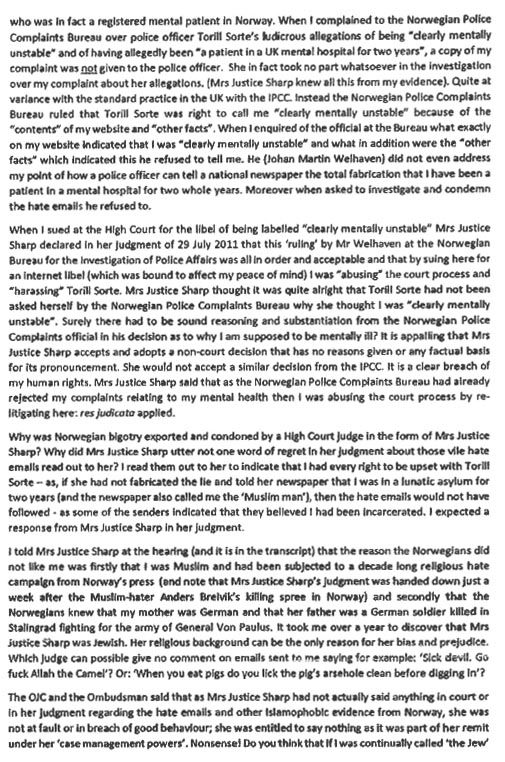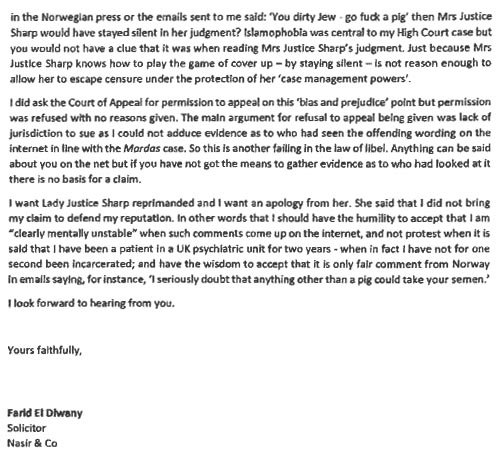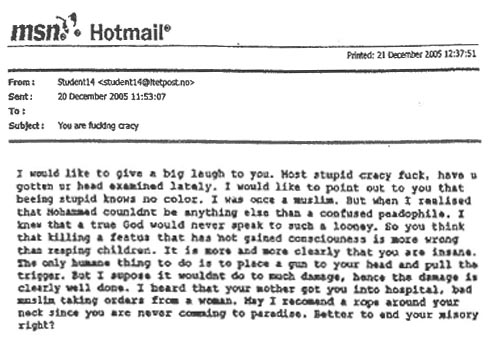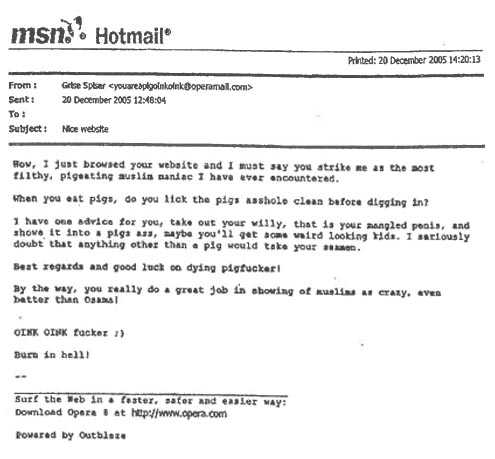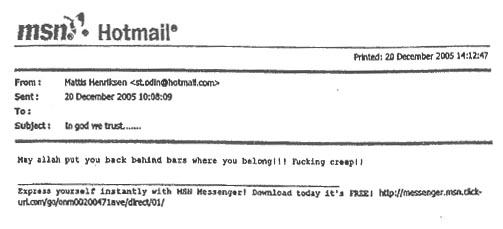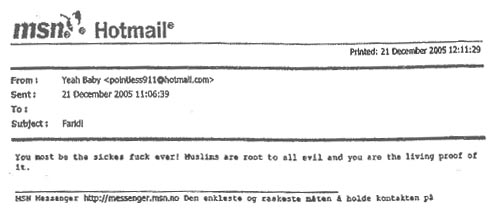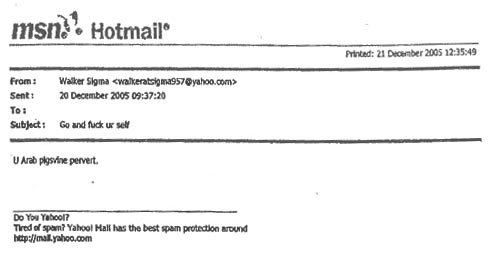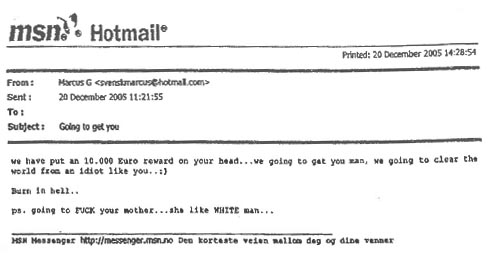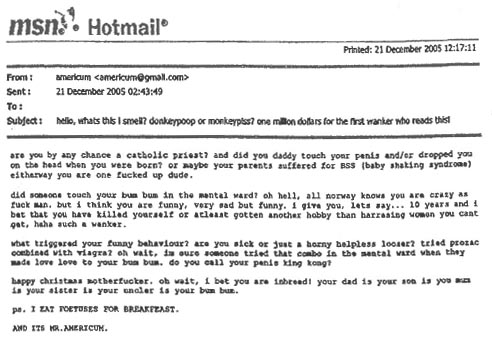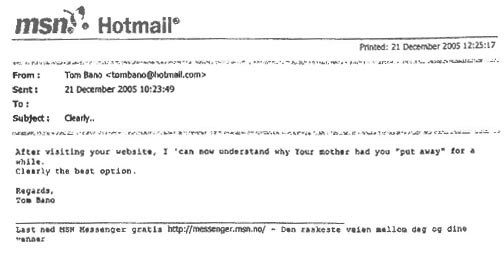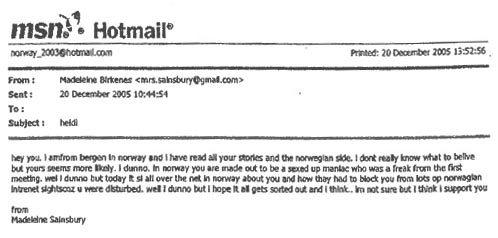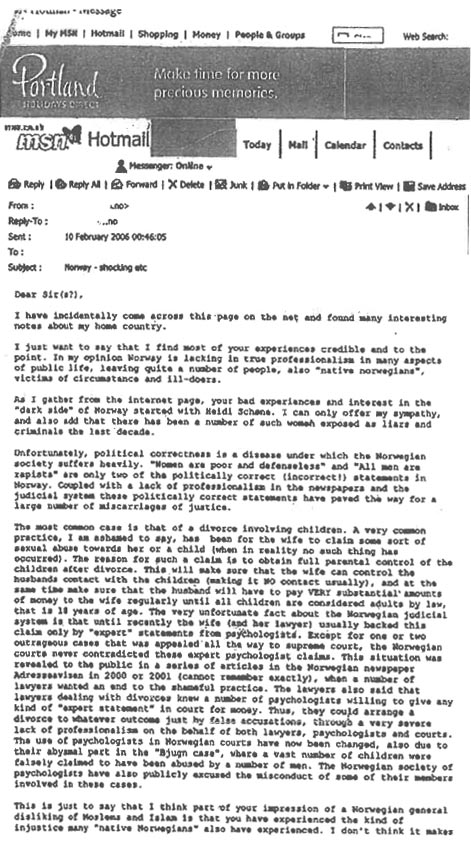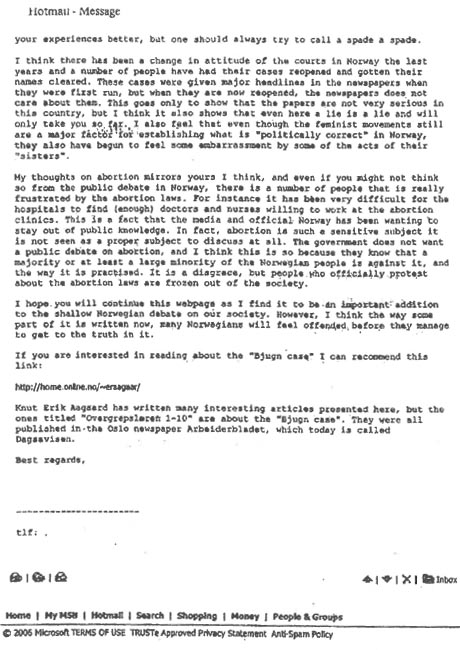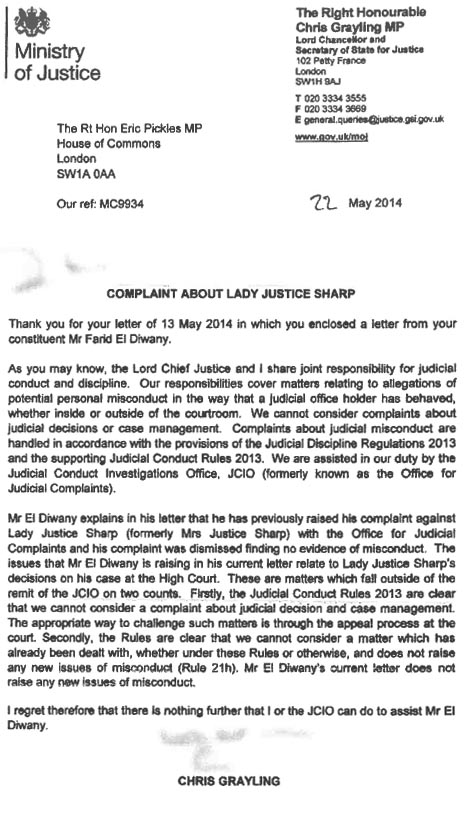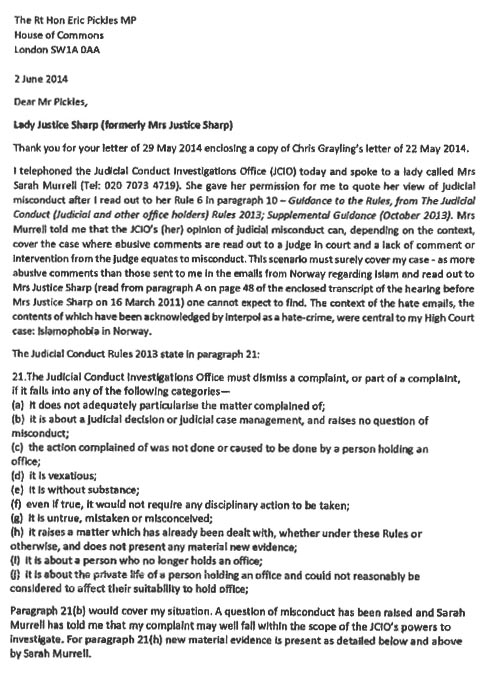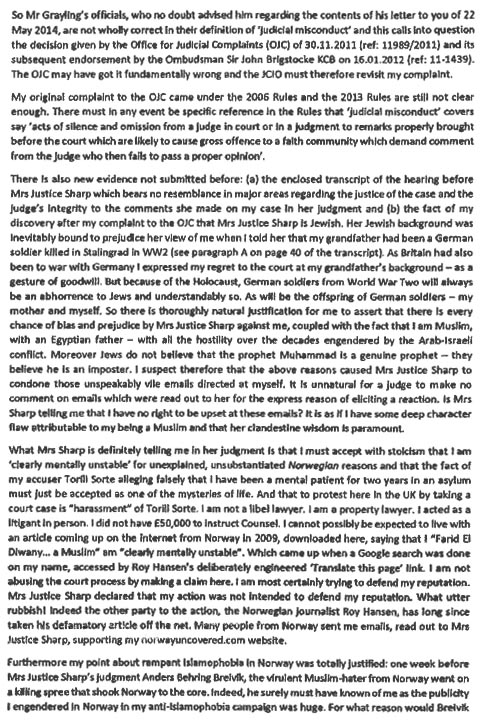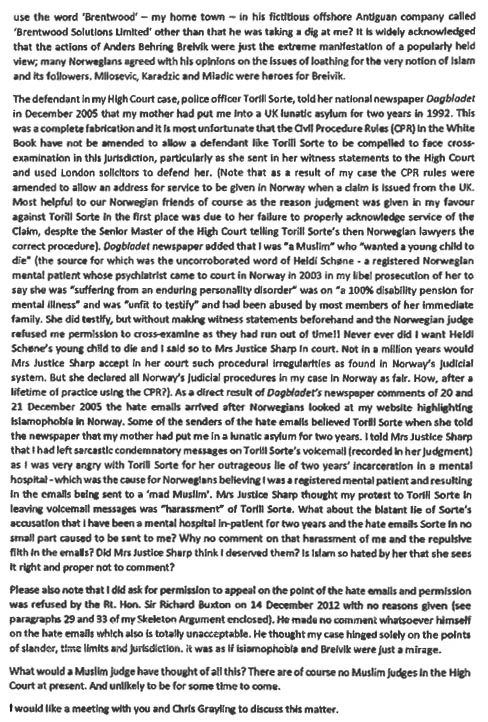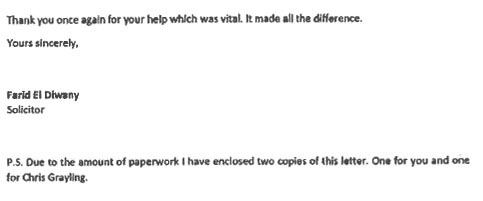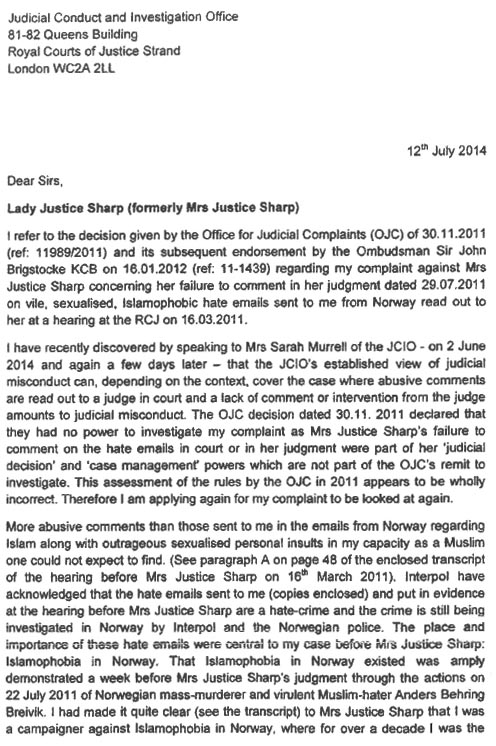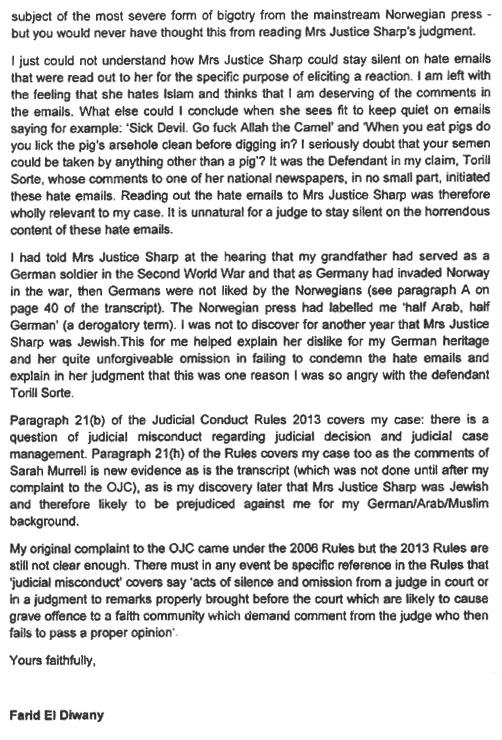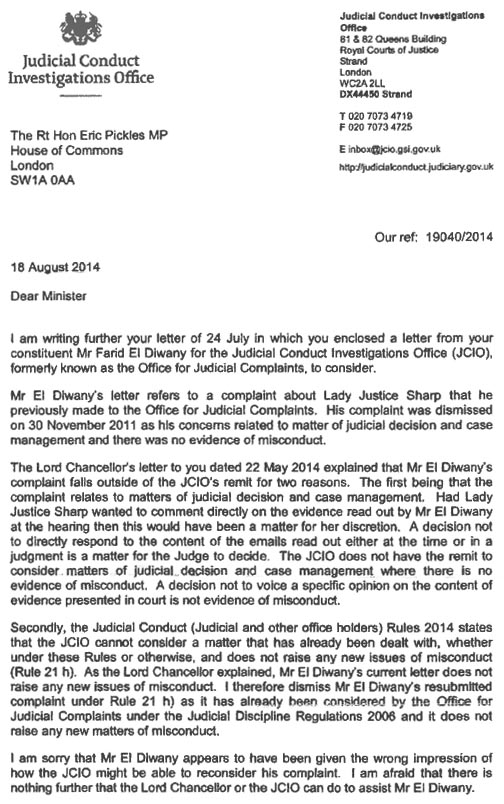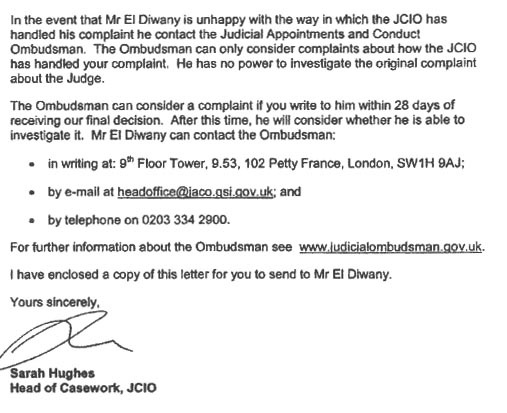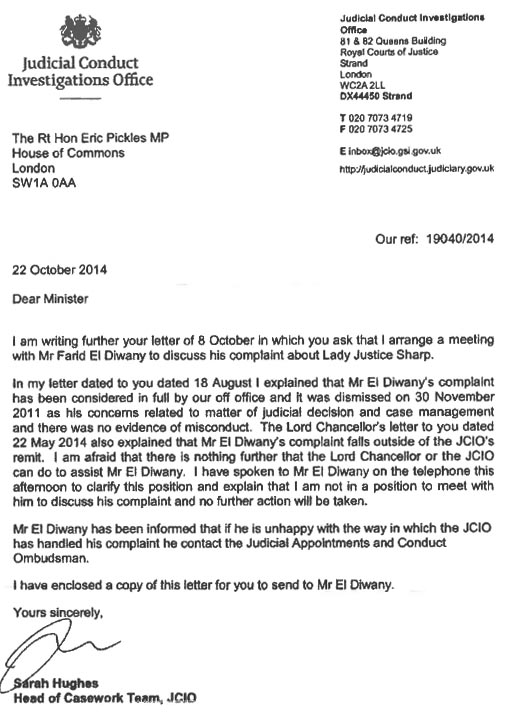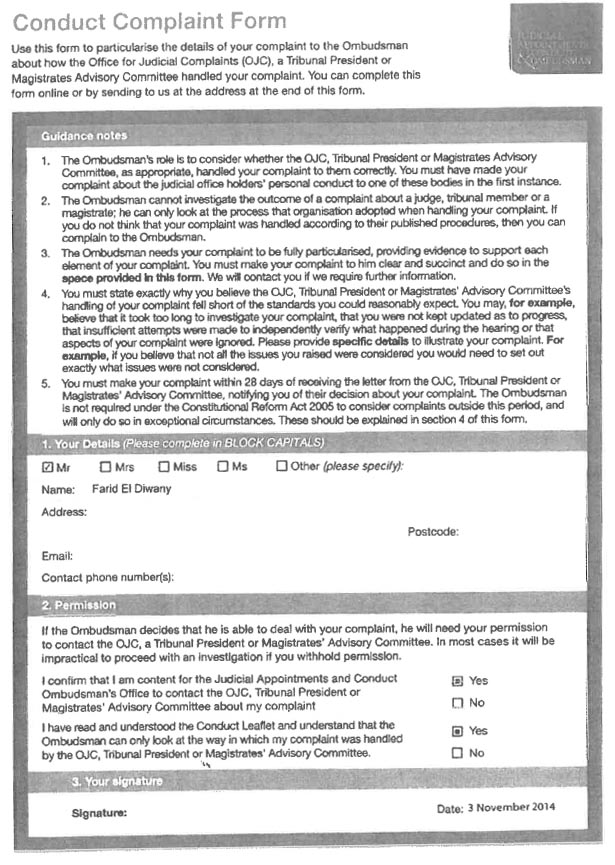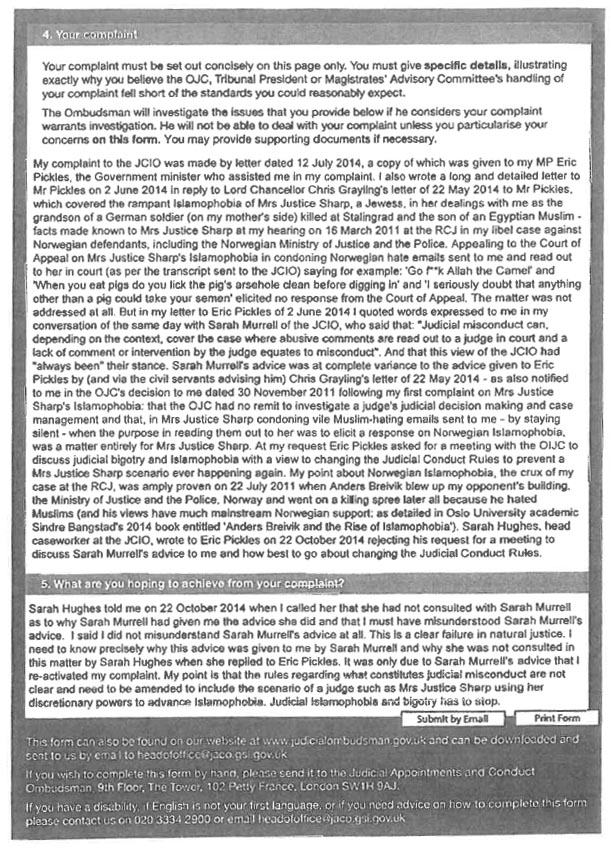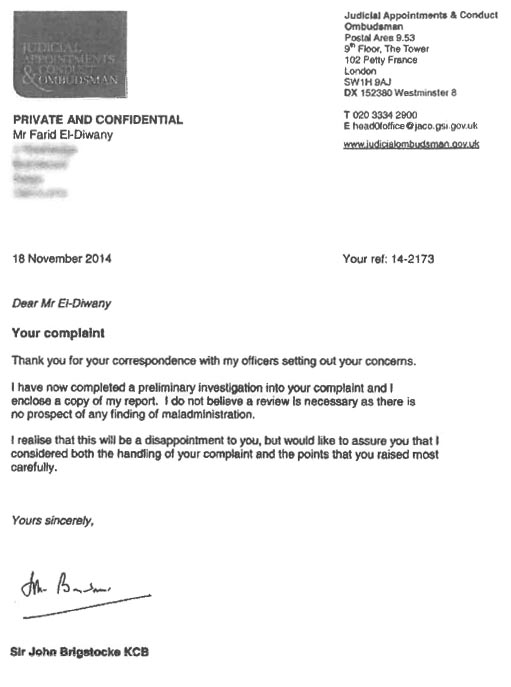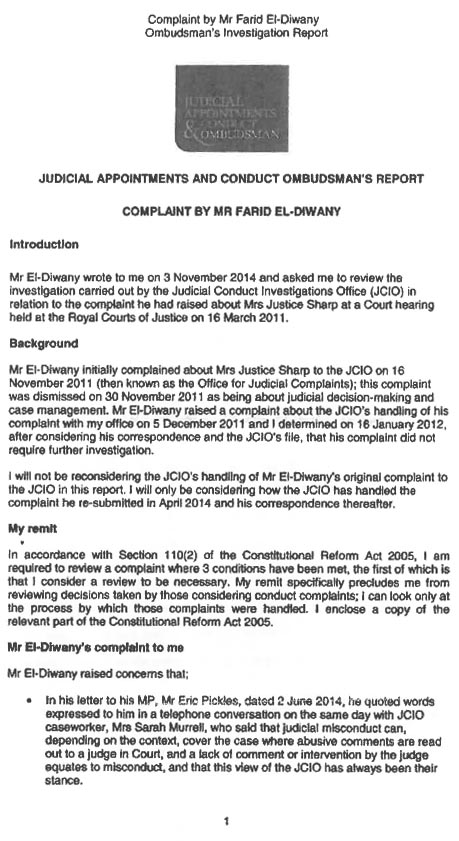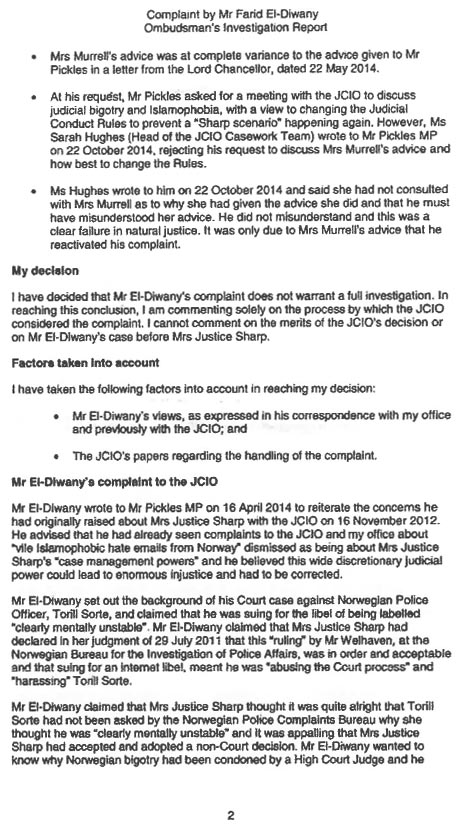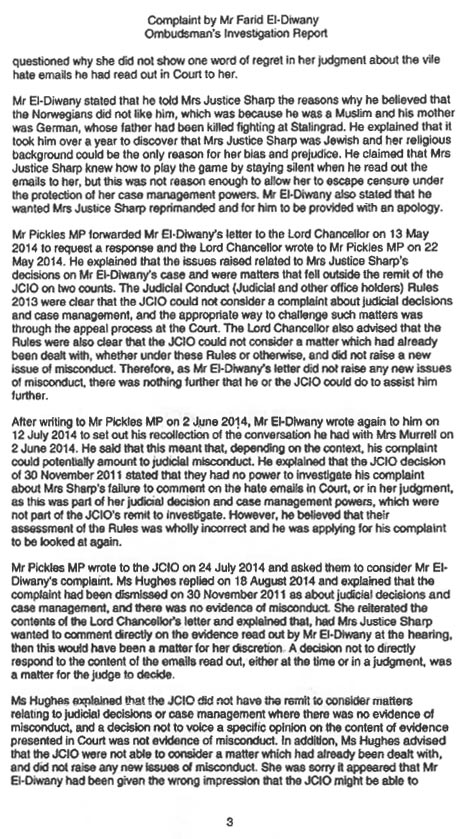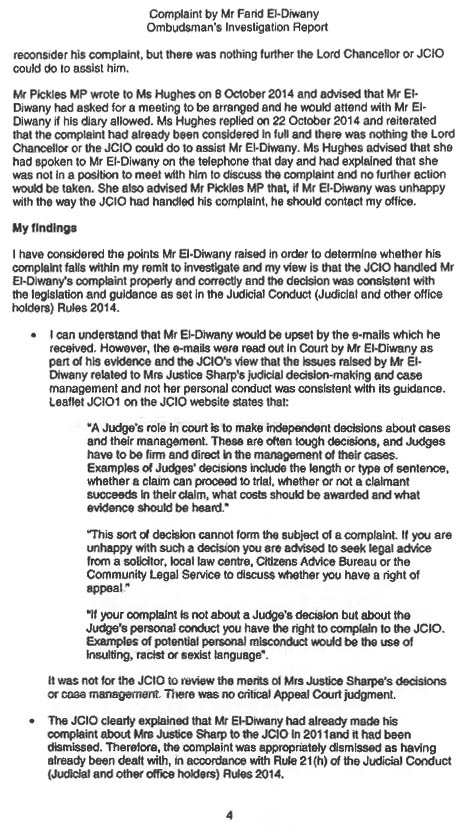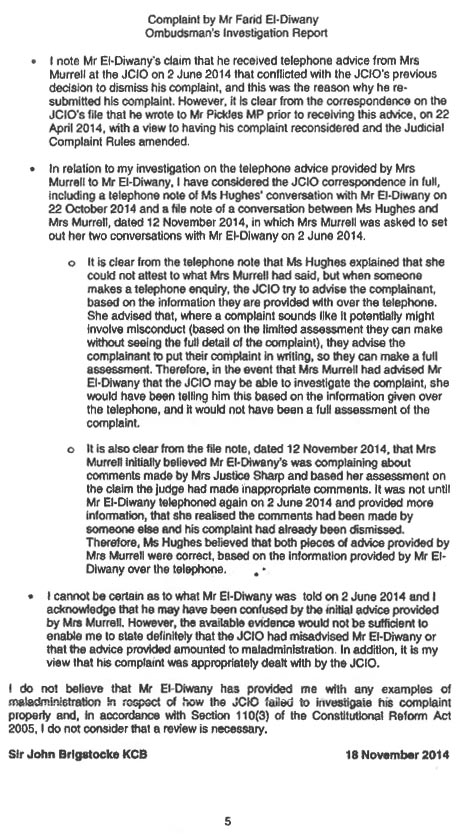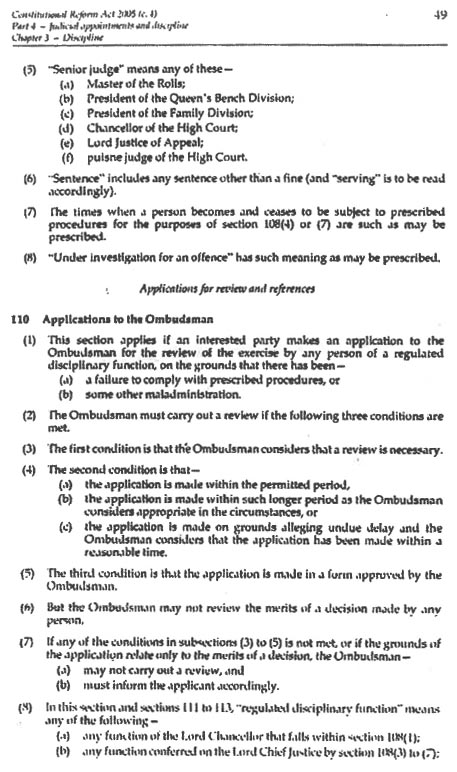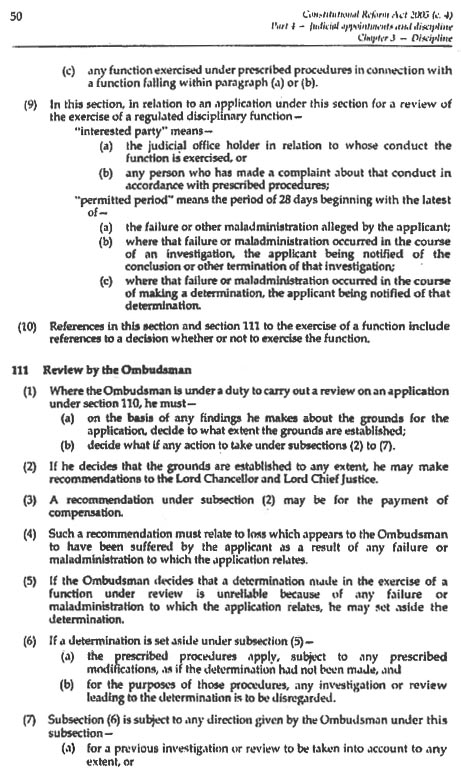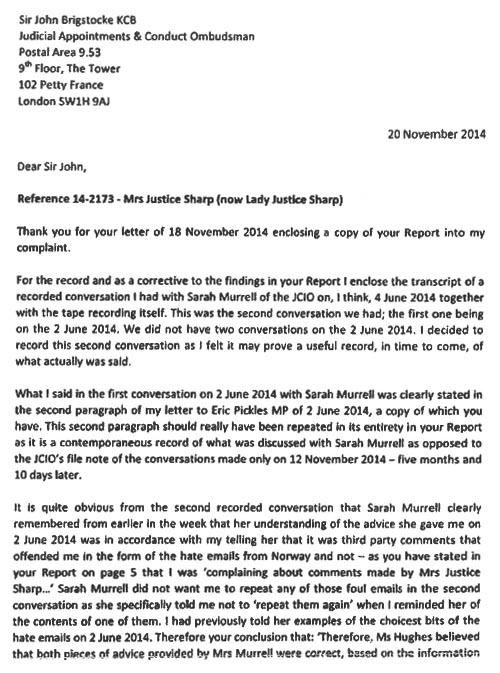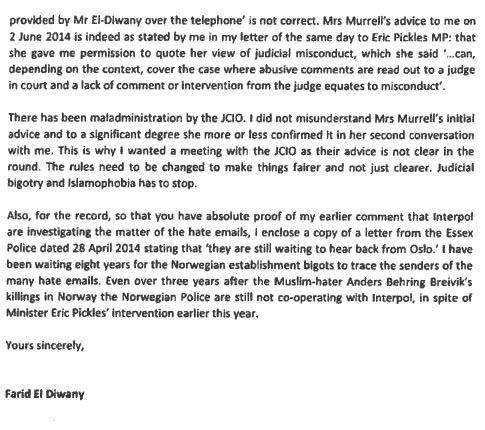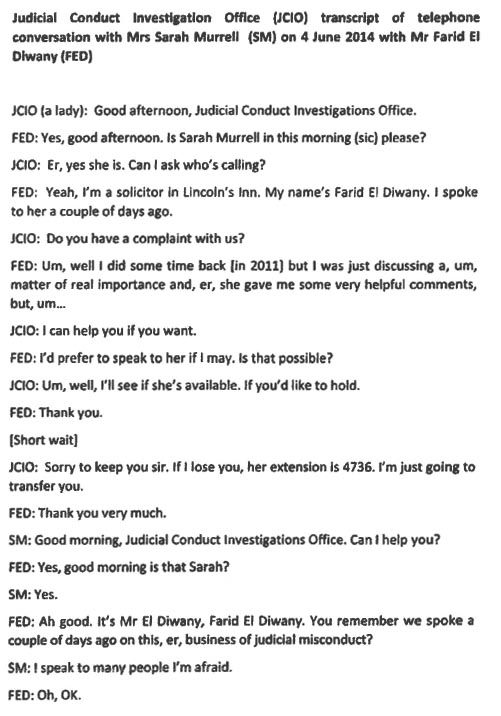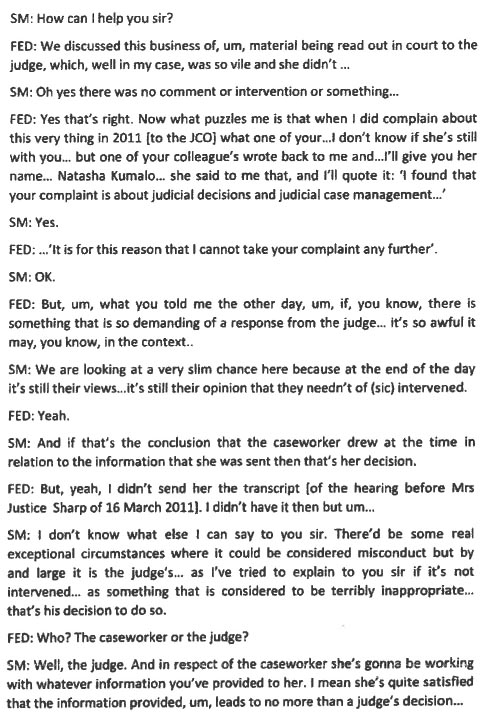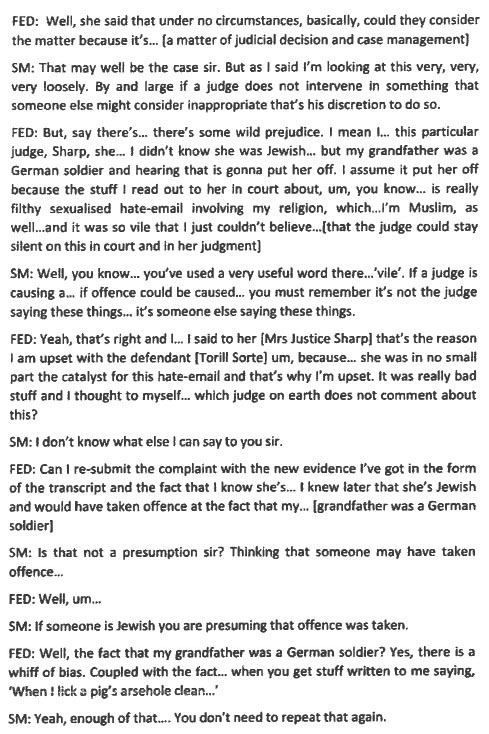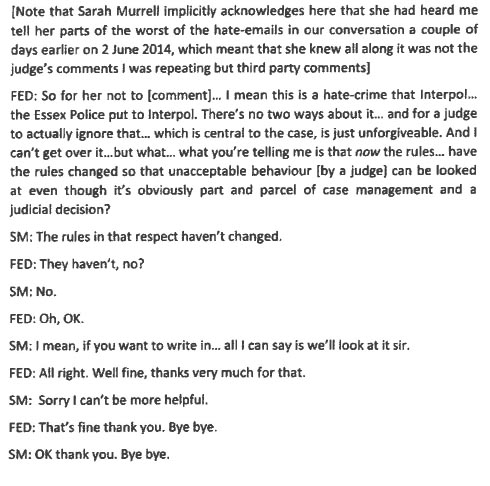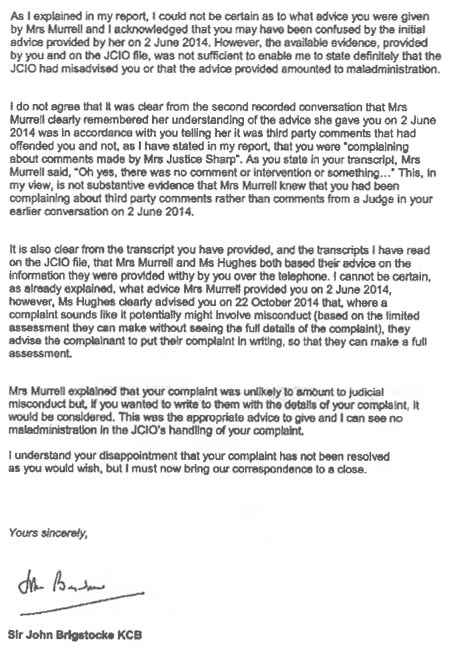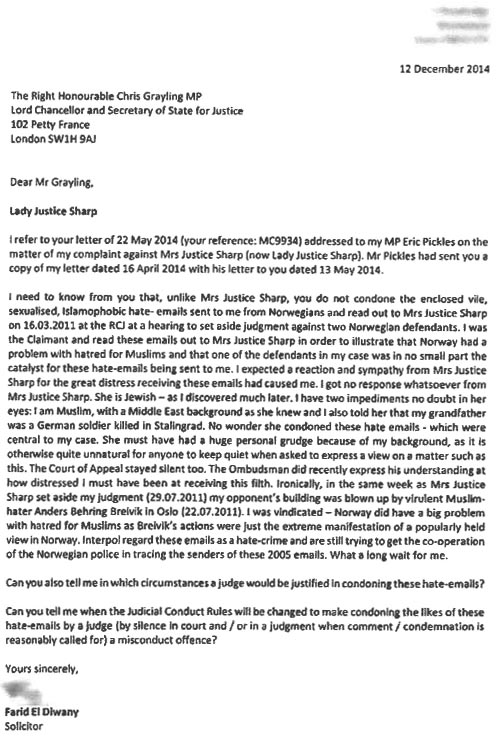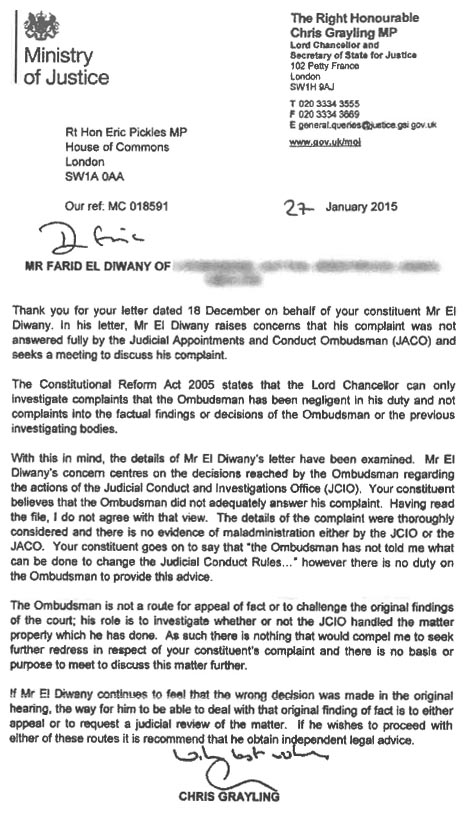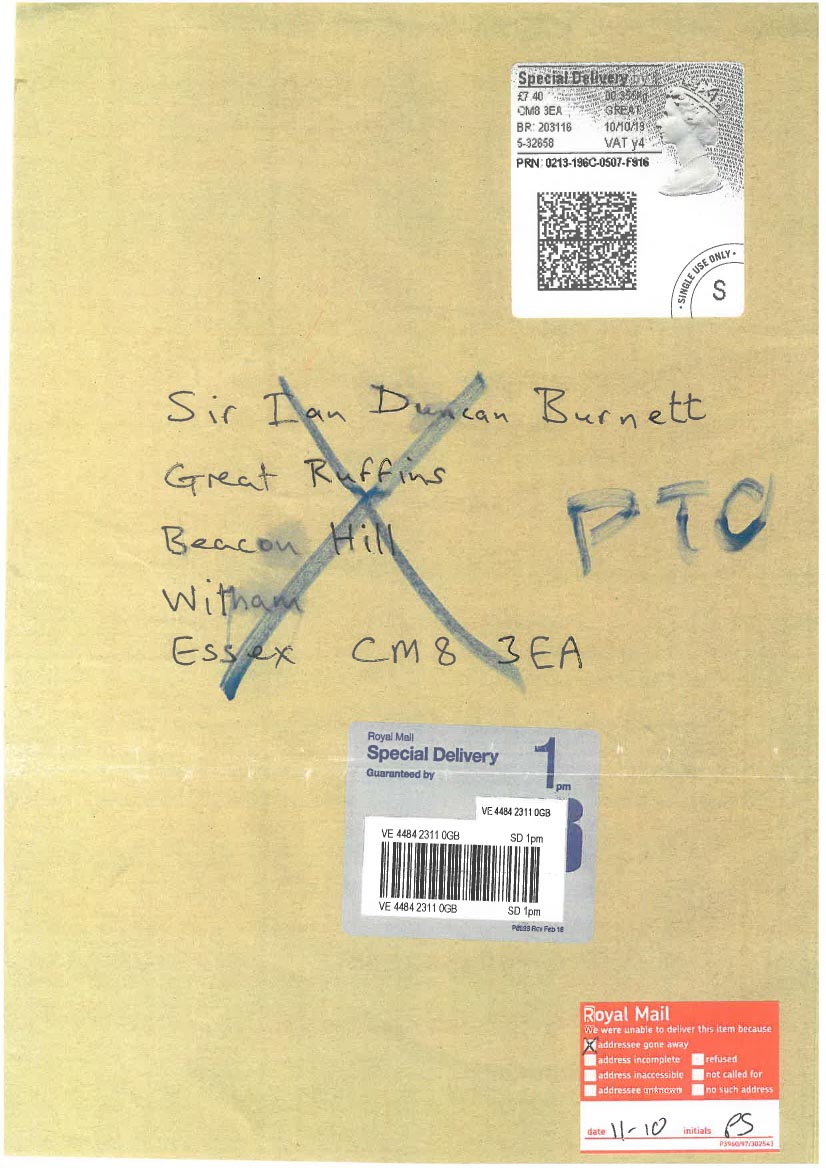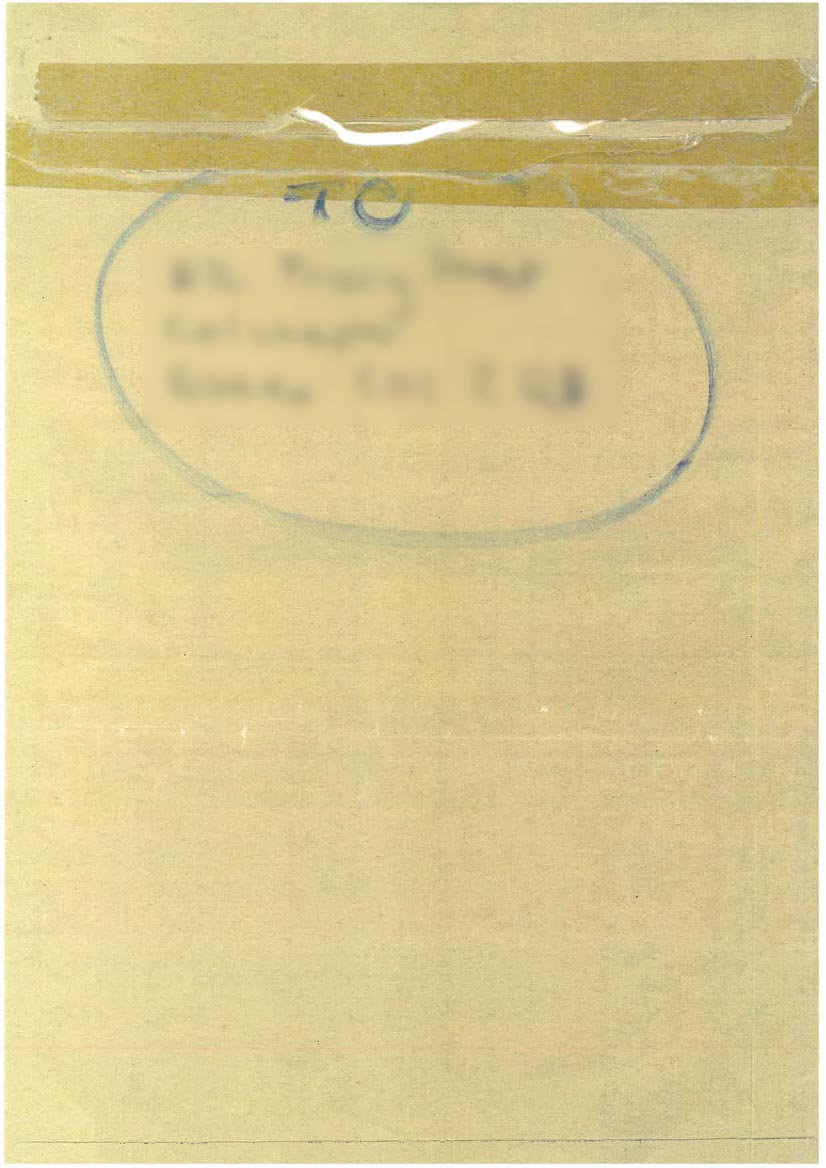 LCJ2: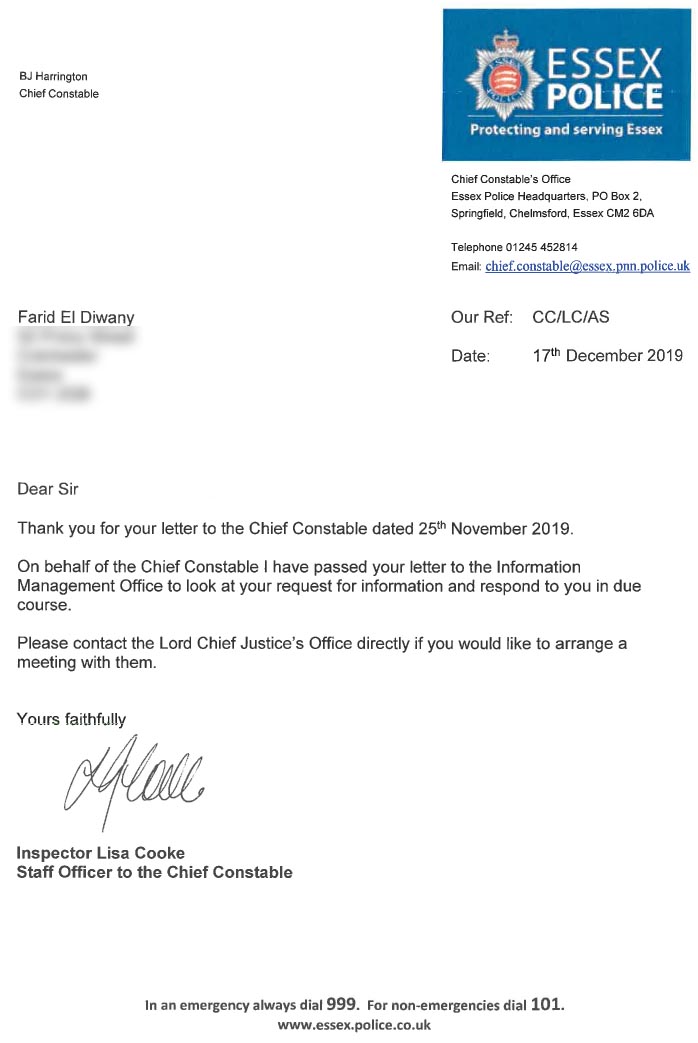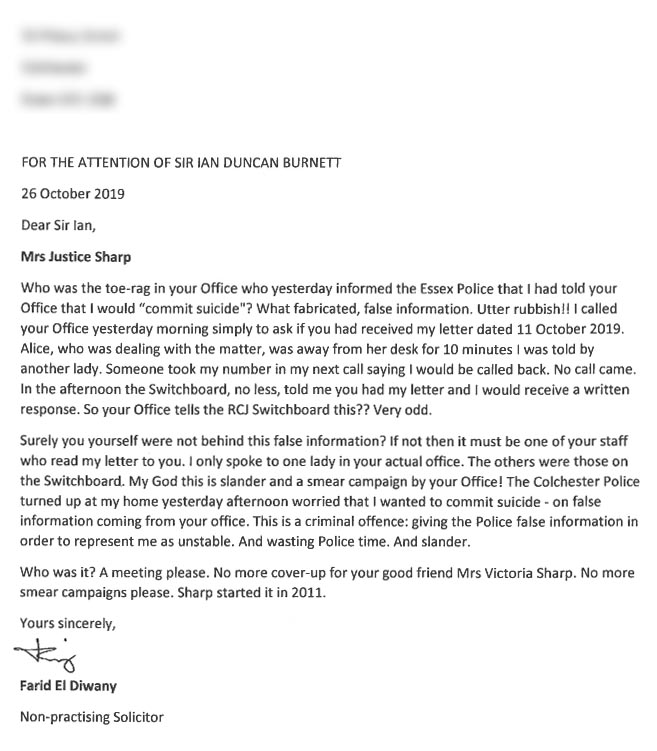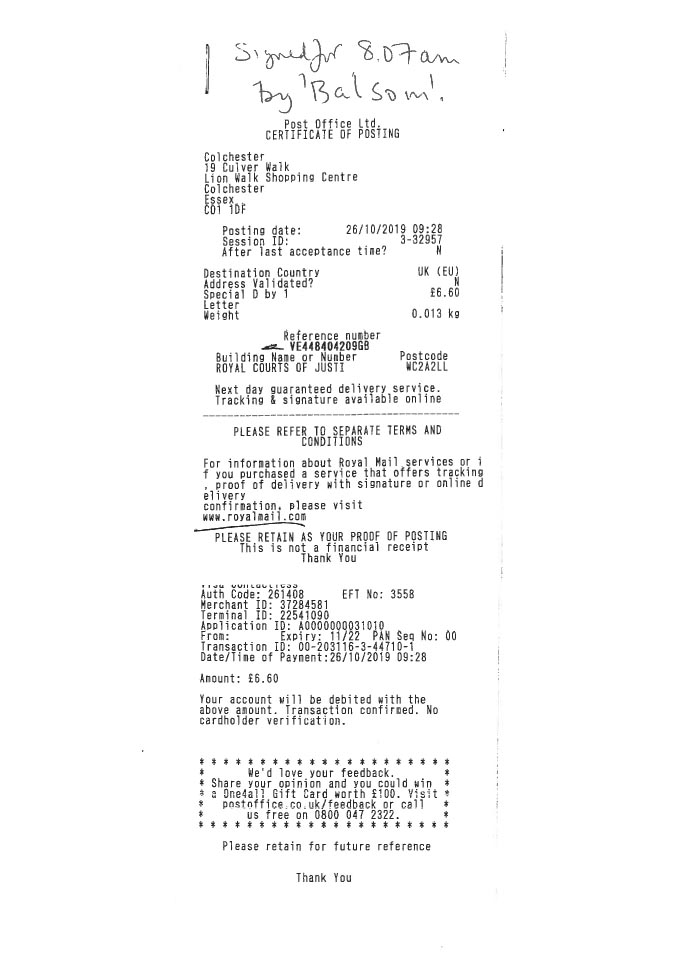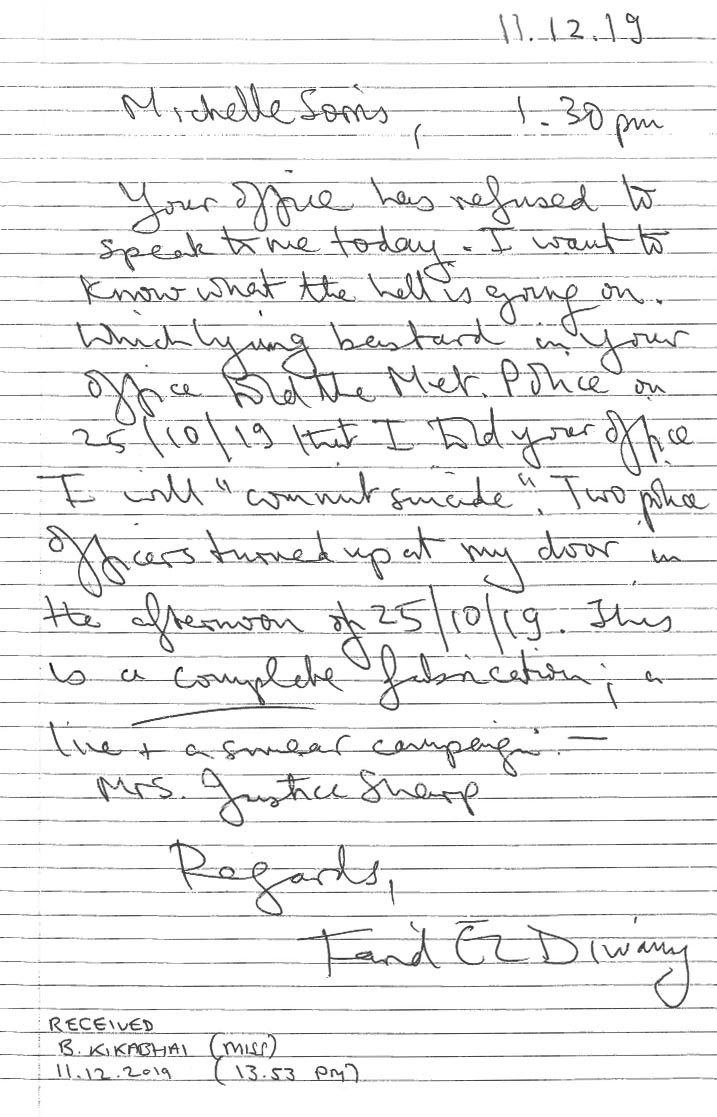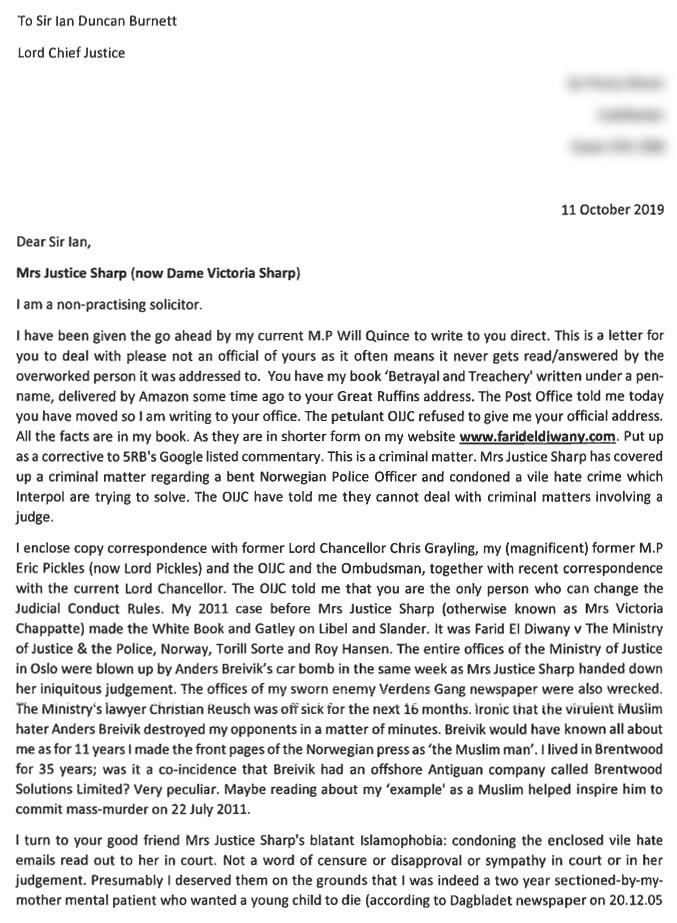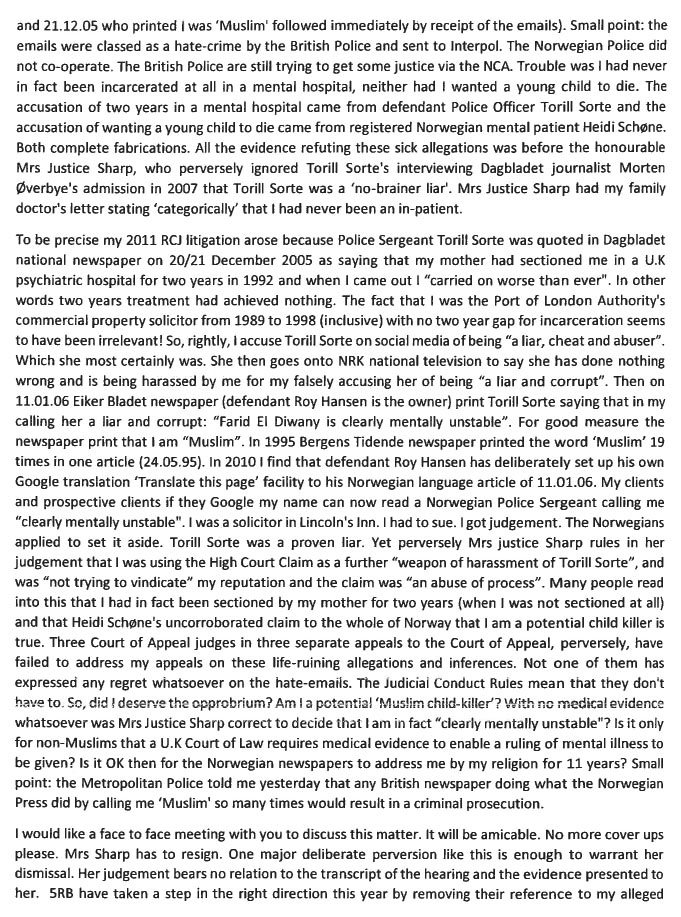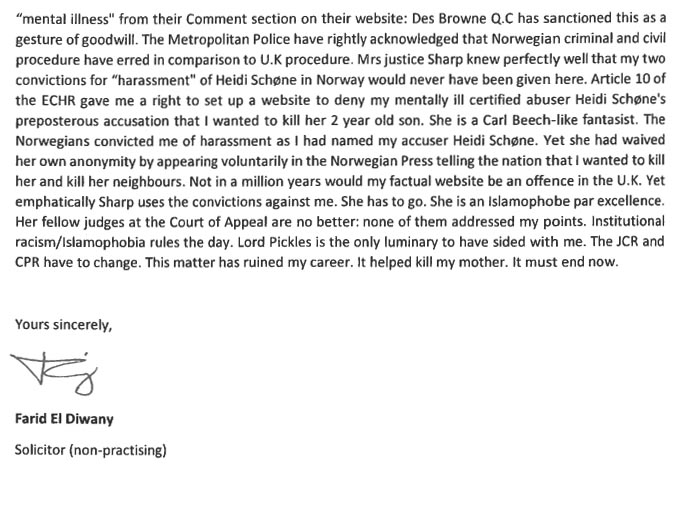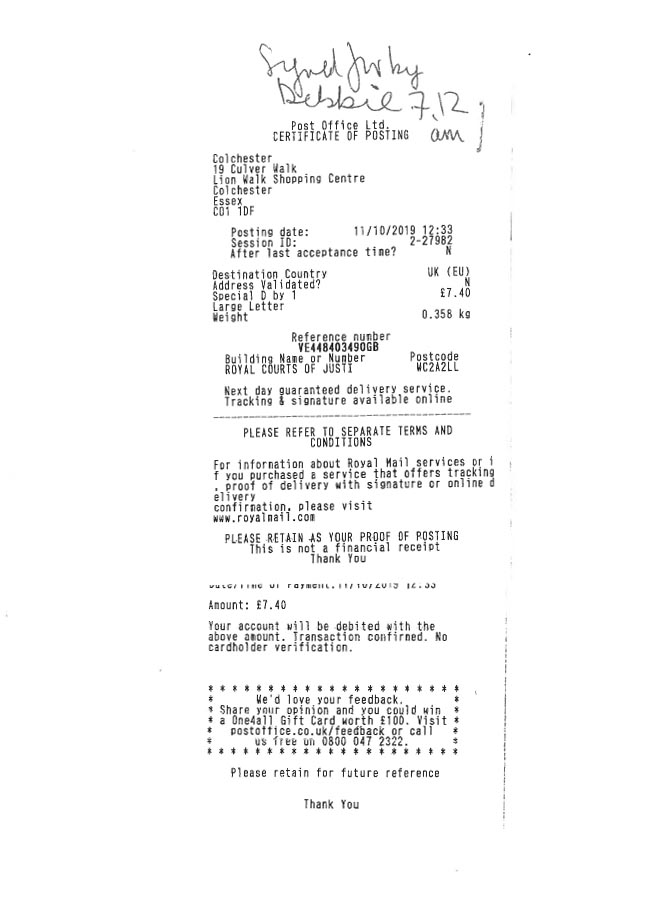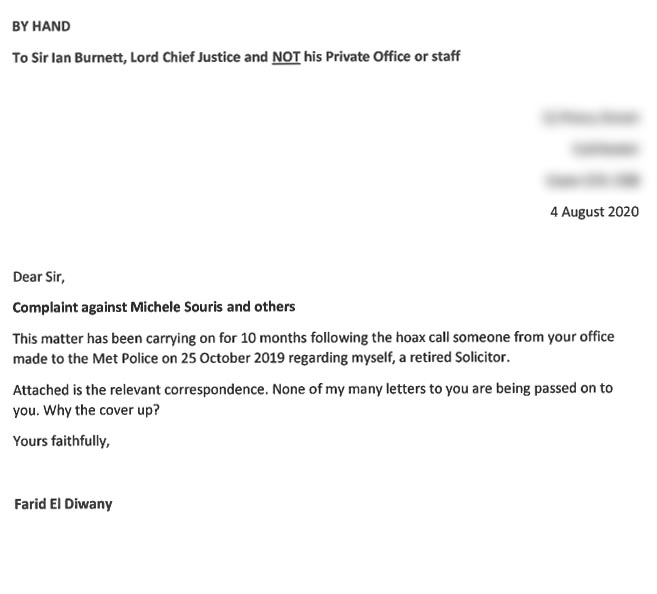 Recording with Michele Souris on 13.01.20 when she puts the phone down on Mr Farid El Diwany: